Apogee Cube Puzzles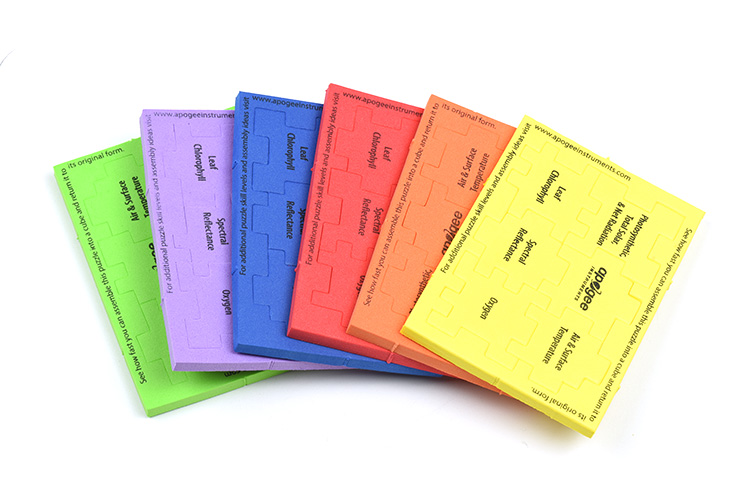 To thank our customers during Apogee's 20th anniversary year, we've been sending out collectible Apogee puzzle cubes with most orders – and the bigger the order, the more puzzle levels we send.
If you enjoy these puzzles and want to collect all the levels, you can request specific colors in your next order, or you can purchase them here.
Why puzzle cubes? If you know Dr. Bruce Bugbee, Apogee's founder, you may know that he loves 3-D puzzles, the harder the better. Back in the early days of Apogee we were known for giving out these foam cube puzzles at scientific tradeshows. They were wildly popular and we ran out at every meeting we attended. Now for our 20th anniversary, we're bringing them back better than ever!

According to Bruce's secret puzzle formula, here's how they rank in difficulty from beginner to expert:
1.Yellow 2.Orange 3.Red 4.Blue 5.Green 6.Purple
Rules: All the puzzles must be assembled with the printing on the outside, except two of the puzzles. They cannot be completed without inserting one of the pieces with the print on the inside.
Can you master them all?
Purchase
To purchase additional puzzles for $3.00 USD each, please email sales@apogeeinstruments.com and specify the amount of each color you want. Someone will respond soon with a price quote and instructions for payment.