Digital Output
An on-board 24-bit A to D converter makes measurements and provides a digital SDI-12 output. This eliminates the need for multiple analog datalogger channels to measure each of the four components of net radiation.
Four-component Net Radiometer
Net radiometer provides separate measurements of each of the components of net radiation, providing best accuracy.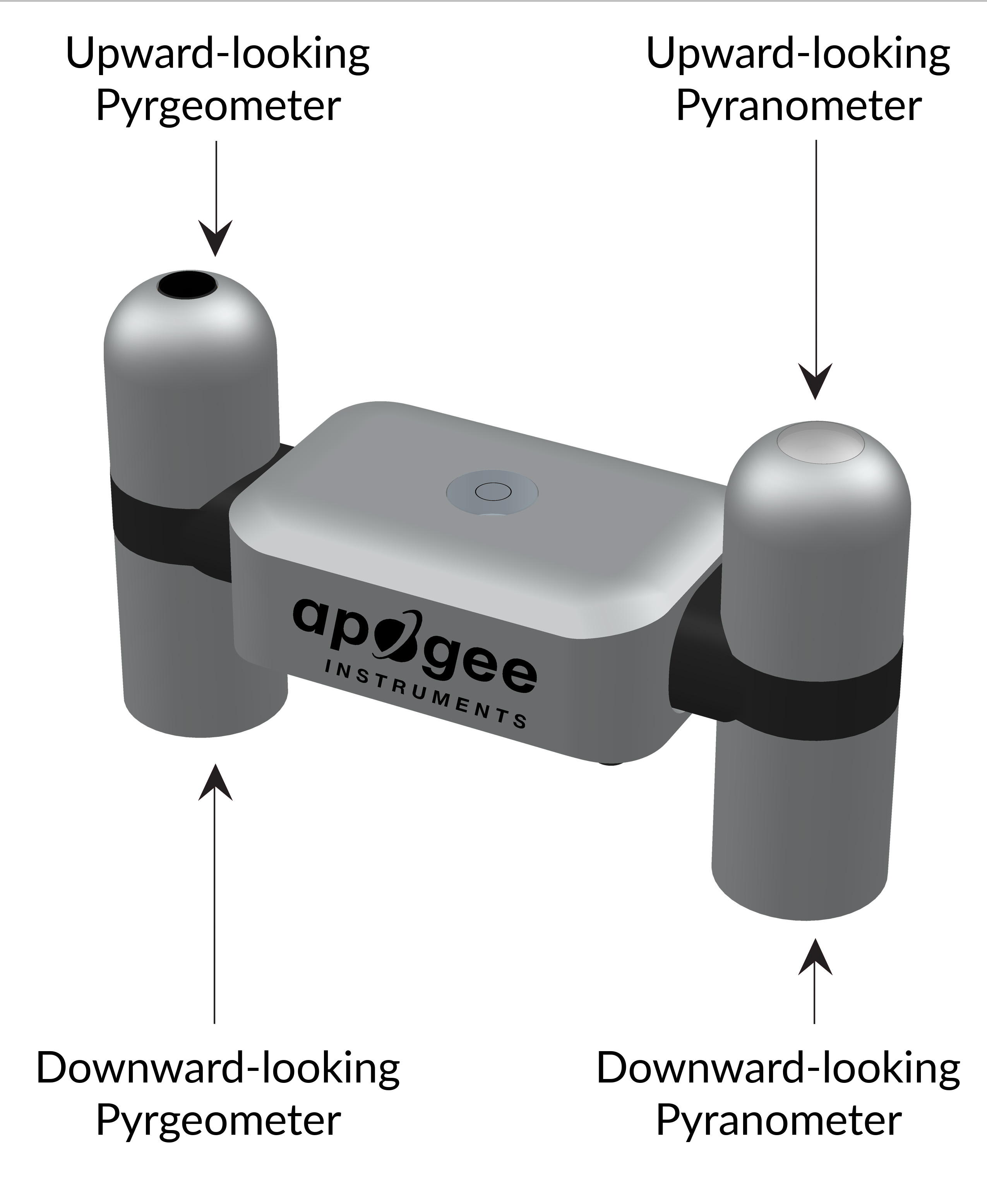 Heated Sensors
Each of the four sensors includes a 0.2 W heater that keeps water (liquid and frozen) off the sensors and minimizes errors caused when dew, frost, rain, or snow block the radiation path.
Compact and Light Weight
The small lightweight design facilitates easy mounting to a cross arm using the AM-500 mounting bracket. The bracket facilitates precision leveling.
Accurate and Affordable
Comparable in accuracy to other four-component net radiometers, but lower cost.
Typical Applications
Net radiation is a key variable in the surface energy balance and influences turbulent fluxes, including evapotranspiration. Applications include measurements on flux towers and weather stations.
Warranty and Support
All Apogee products are backed by an industry-leading four year warranty and outstanding customer support.